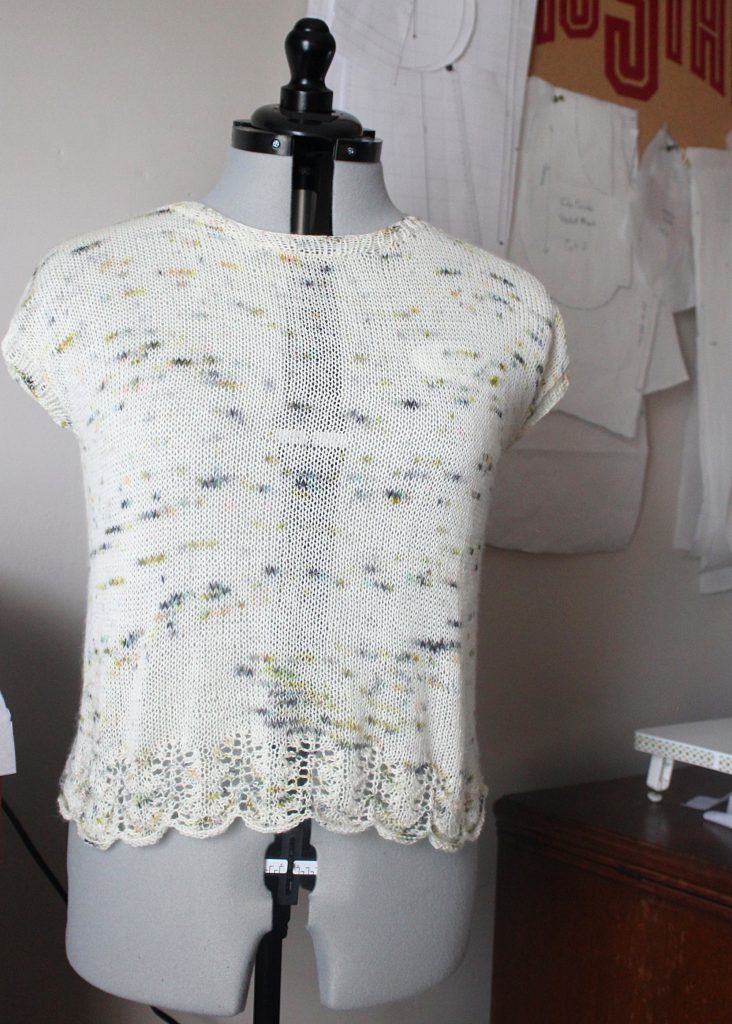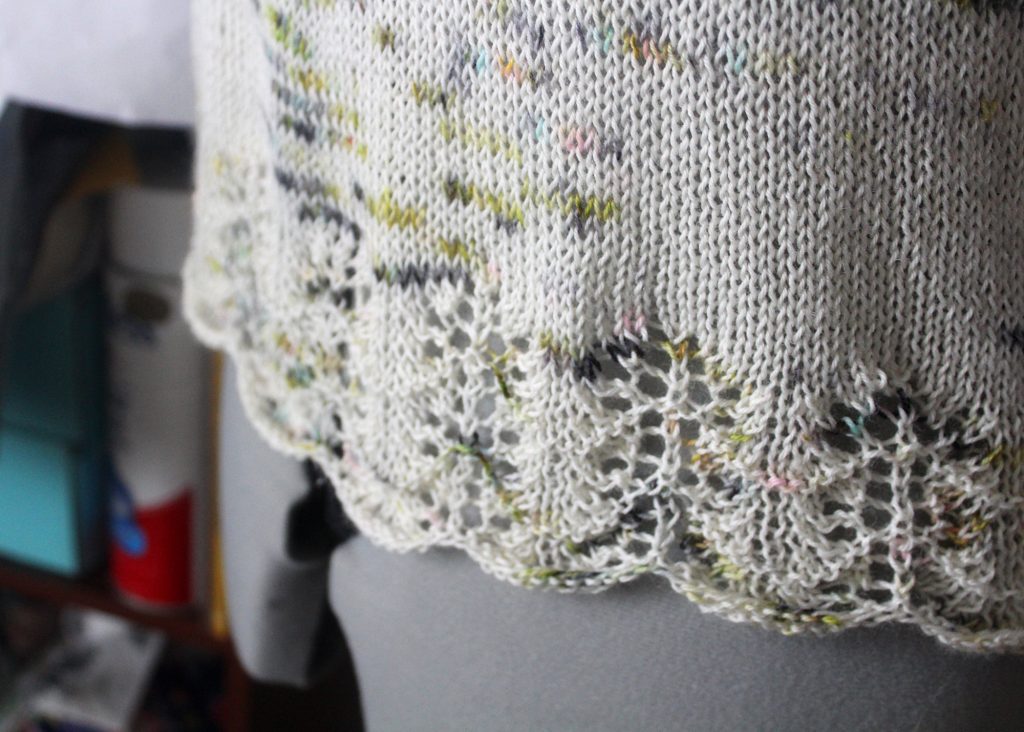 I'm supposed to be doing homework right now, but the lighting in the craft room is too nice to ignore taking photos of my latest finished knit: the Mount Pleasant tee.
I used 2 skeins of Tilting Planet's Gazelle Sock in the "Tea with Sybil" colorway, which I picked up at a new-to-me LYS, Yarn It & Haberdashery, on my annual yarn shopping weekend with my friends. I didn't gauge swatch because I like to live dangerously, and I knit the medium (also dangerous, given my measurements are on the edge between medium and large most days). Based on how it fits on my dress form, however, it'll do just fine.
I did knit extra length on the body, as I worried the cropped shape would sit too close to my boobs and not be a good look on me. That's about the only modification I made, however.
Knitting this pattern was a complete breeze up until I did the ribbing on the arms and neck. I had trouble getting the right number of stitches picked up for each side and by the time I got to the neckline I just kind of winged it. I also did not bind off those portions as loose as I probably should have so I may have to redo them, but we'll see once it's fully dry and I try it on.
I had intentions of wearing this with my olive green Hinterland dress I made a few weeks ago, but the colors of the yarn also look pretty fabulous with a skirt I made out of some Cotton + Steel/Rifle Paper Co fabric so hooray for knits that will coordinate well with some other handmade pieces. I will definitely have to wear it with a tank underneath, if I wear it with the skirt, just because the finished fabric is more see-through than I wanted. I'm OK with it, though – it'll be perfect for spring/summer.
I definitely have plans to make more of these in some other colors. Maybe even one out of some handspun, though the colors would have to be more muted than I typically spin for socks or scarves. I probably won't alternate skeins every two rows, either, because it was just a huge hassle and I'm not sure the effect of blending the two together was even that big of a deal with the speckled yarn.