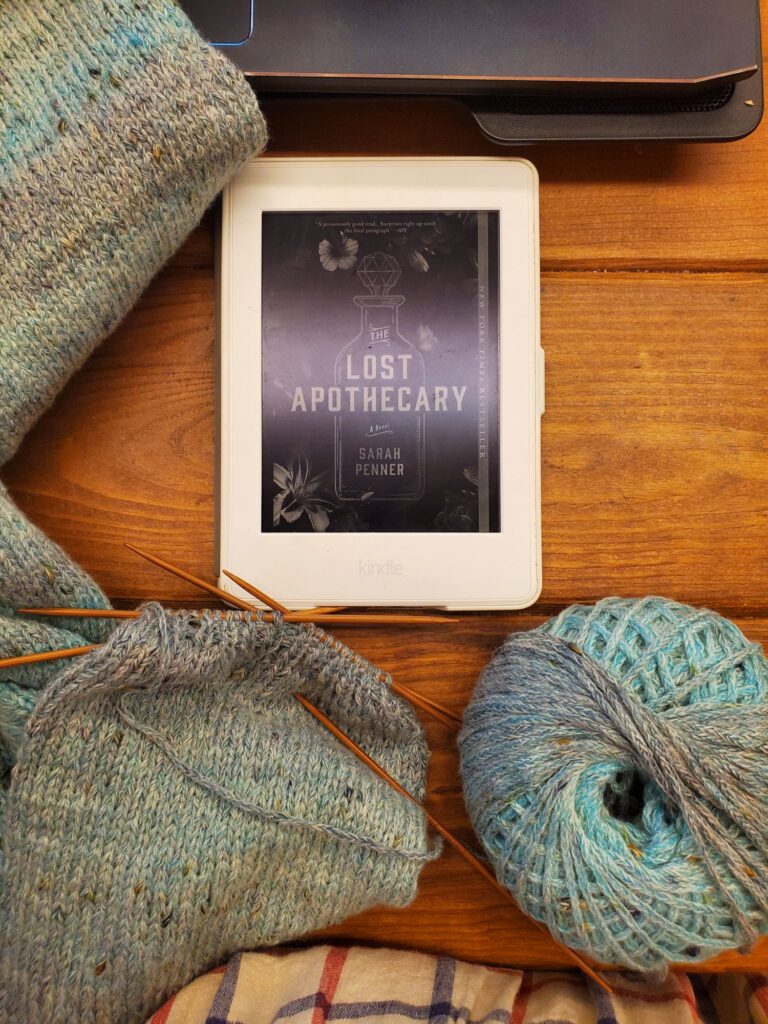 I have been struggling this summer. It has been long, hot, and so much of a slog that it has become unbearable to do the thing I love the most – knit. Knitting patterns with lots of easy knitting to do have proven too boring for me, and more complicated projects that require focus have been set off to the side because while they're my jam, they're not necessarily the things I need to make for my shop.
I don't know why it never really occurred to me previously, but last week, when pressed with the need to do a bunch of boring knitting but also needing to finish a book for the book club I joined over summer, I realized I should be able to multi-task. After all, I have spent countless hours knitting from colorwork and lace knitting charts, and reading a book shouldn't be that much different, right?
Friends, I have never been so glad to have an e-reading device before. I resisted them for so long, preferring the feel of the physical book in my hand, turning the pages, and, oh, that smell of a fresh new book! *swoon* But with this e-reader, I've finally realized its true potential. And that, my friends, is to allow me to read and knit at the same time.
Not even kidding, in less than 2 weeks now I have read 4 books, and as of writing today I'm about 75% done with my 5th book. I've finished a whole sweater, plus a knit hat, a really old WIP I found in a bag at home, and started a scarf while I've read, too. I have done more in less than 2 weeks than I managed to do all summer.