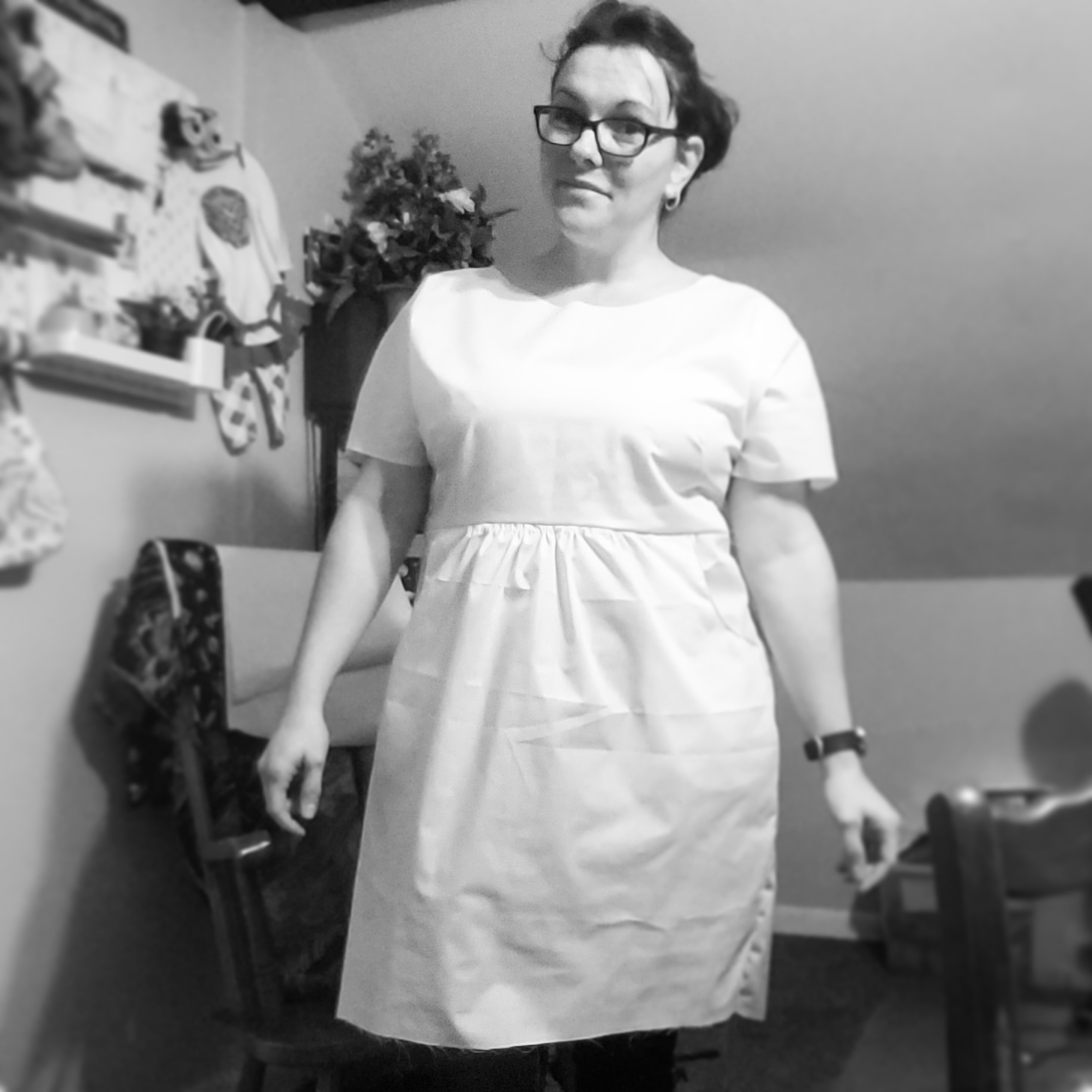 If you follow me on Instagram, you might have already seen the above photo. It's a Fen Dress muslin to try out the sizing. Because, see, I have this daydream where I basically live in handmade clothes. I wander my imaginary farm in perfectly sewn frocks while collecting chicken eggs and tree ripened apples, and then sit on the porch wrapped in a wool sweater and knit while I wait for a pie (from scratch, of course) to finish baking. Or maybe sitting in front of a wood burning stove while also sipping on a cup of tea while spinning yarn up from the fleece of my pet sheep named Fern. (Why, yes, I have thought about this a lot, why do you ask?)
The details don't matter, because the reality is that I do not have a farm, and I have a full time job aka not the life of leisure, and I ALSO have poor clothing sewing skills (well, more like I've never been taught so the learning process is rough). Also, real life isn't a dream.
But none of this stops me from being stubborn and continuing to try despite failure after failure. It also helps that I've developed a bit of an obsession with Pyne and Smith dresses, but the cost is enough that it has motivated me to learn to make my own in the attempt to not go broke pretending to be a farmgirl in the city.