Today I'm breaking out another me-made item. It's an Everyday Skirt and I made it out of some of that $2 clearance fabric I picked up at Hobby Lobby earlier this year.
I made the large, based on my measurements, but this morning as I put it on to wear I ended up taking out one of the seams on the elastic waist and tightening up the elastic. The pattern is supposed to sit on your low waist, I believe, but skirts that sit that low drive my bonkers! I like them to sit on my natural waist, which is higher up on me and far more comfortable so i'm not fidgeting with the skirt every time it shifts its way up.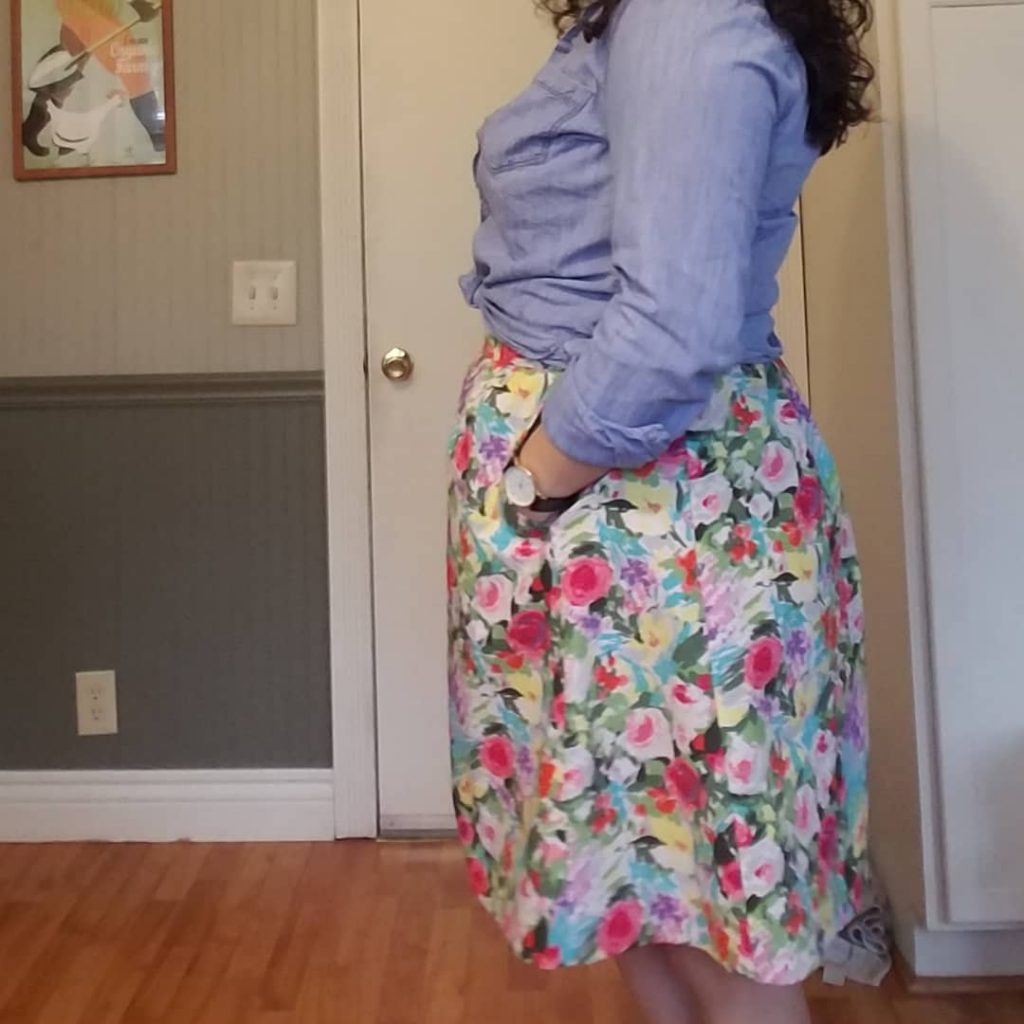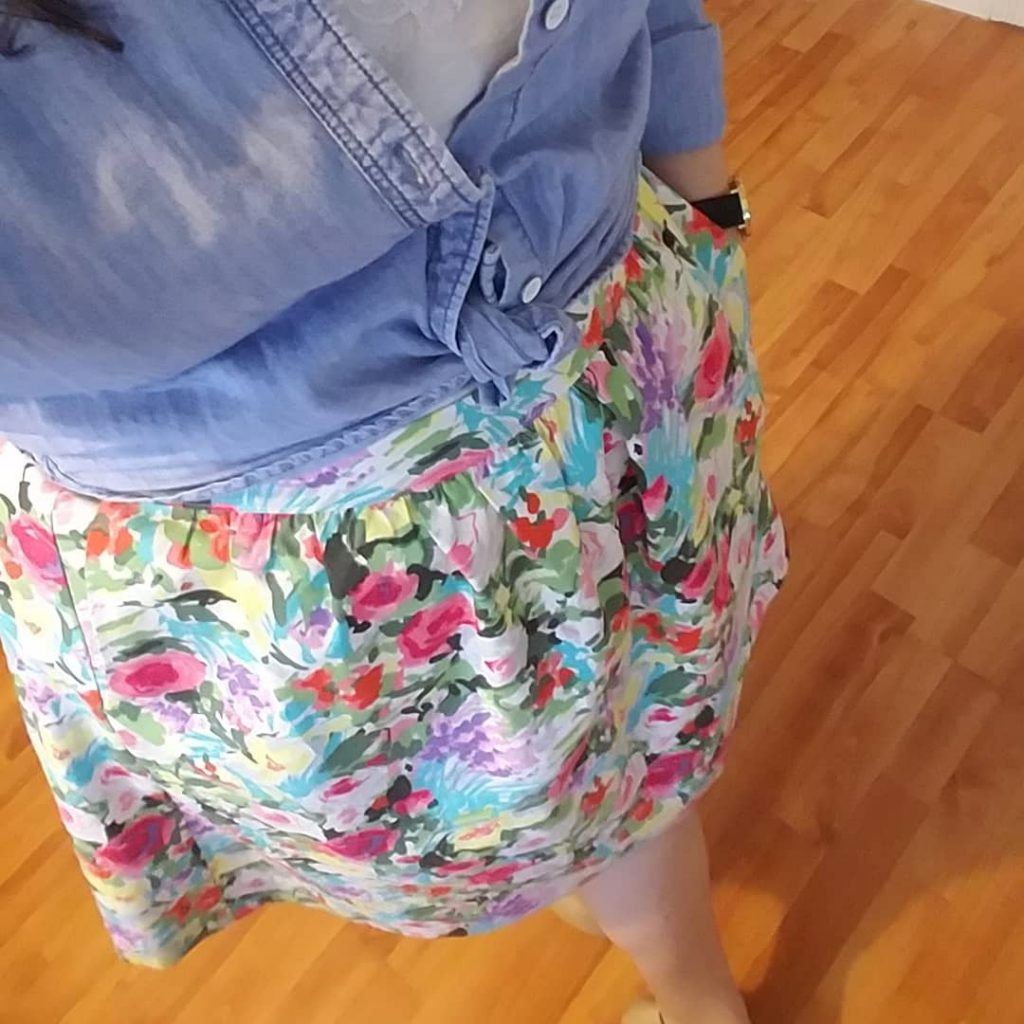 Next time I might make the medium given that I had to take it in a bit. We'll see, though. I do like that this skirt has elastic so I don't have to worry as much about weight/ size fluctuations.