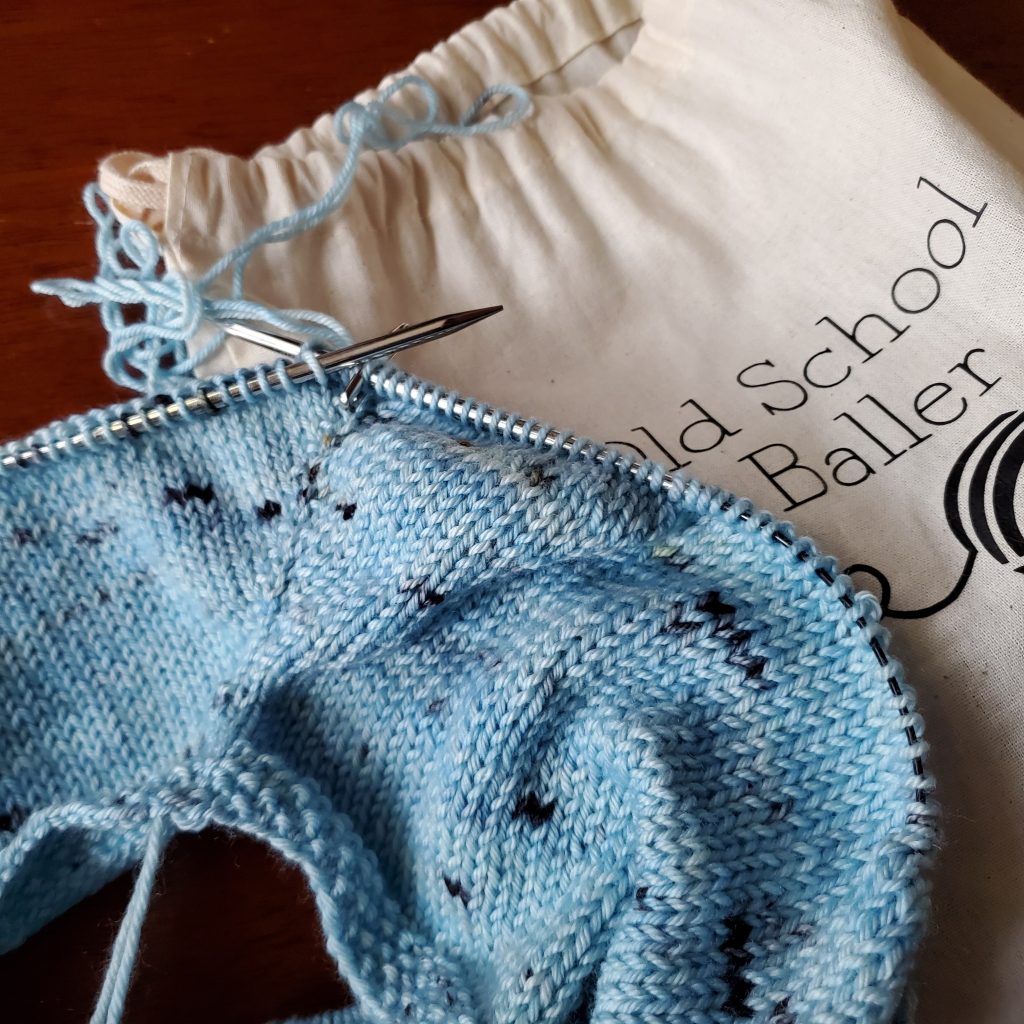 Well, we're back into school season and I didn't do pretty much anything on my summer break to do list. I didn't finish a single book despite my pile of them, nor did I finish any knits other than a sock project I had in the works for too long. I may have been hoping for a relaxed summer, but what we actually had was lots of random stuff going on that didn't lend itself to much time to just slow down and just… be.
I did start a Crumb cardigan earlier in the summer but it turns out I loathe the CoBaSi yarn I bought for it. I have been forcing myself to knit on it in an attempt to finish it but it languishes in my knitting bag still waiting for sleeves. I had this BEAUTIFUL "Cancer" zodiac-themed yarn from Ritual Dyes I recently acquired from my Michigan trip visit to Wool & Honey that I was itching to knit, and ended up casting on for a My Boy Lollipop for some knitting I actually enjoy. And it has not disappointed – this yarn is DELICIOUS. SO soft, so wonderful to work with, and just such a pretty shade of blue that my Cancerian little heart adores.
This little project has been toting around with me everywhere lately. I have opted to knit on my lunch breaks at work instead of doing homework, as I'm trying to work on balancing my life better this semester, which has meant this project going along pretty swimmingly. It helps that it's such an easy, straightforward pattern to follow so there's no need to spend most of my lunch break trying to follow charts and only finish a row a day.
I'm trying hard to finish this make before I start anything else, but with winter approaching I'm feeling the pull to cast on all the things. Declan needs a new winter hat, this bike commuting thing means needing some new gloves and maybe some cute legwarmers for the chilly morning bike ride to work, there's a few sweaters I want to knit… that's not even counting the sewing I want to do. I have another Fen Dress in progress in some Carolina Gingham, some black linen for a sleeved Hinterland… plus there's always knitting accessories to go with those dresses. So much I want to do!