Last week I popped into my local bike shop, Rocky's, with the idea of scoping out a new bike to save up for as I work on commuting by bike more around town. I've been trying to bike to work more since it's only a mile each way, both for the exercise and the eco-friendliness of it – but mostly the exercise because let's be real: 8 hours a day tied to a desk job isn't doing me any favors weight and health-wise.
My 23 year old mountain bike works but isn't very comfortable and I knew I'd need an upgrade soon. I've had my eye on a few brands, but wanted to try one out before committing to spending that kind of money on a bike in case I ended up not being comfortable on it. I mean, this little romanticized daydream of mine of riding a step through bike around town to work, the farmer's market, etc could really be a dream and I might totally hate the bike, right?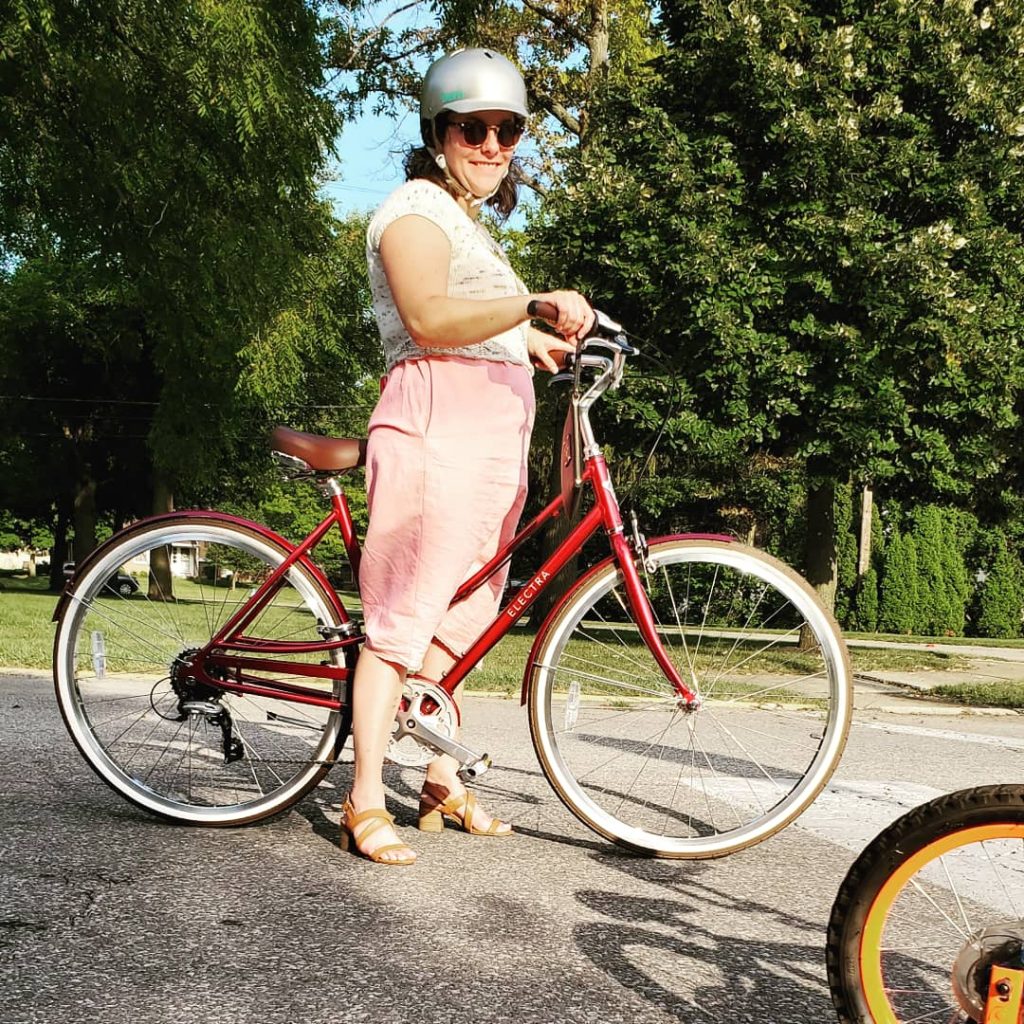 Rocky's didn't happen to have the version I was looking for in stock (an Electra Loft 7D), but the wonderful owner – Carol – said she'd put it in her cart for her next big order, prefacing it with that it could be a few weeks before it was in. No big deal – I wasn't really in a hurry (or so I thought).
Friends, IT WAS LESS THAN A WEEK! I received a phone call yesterday letting me know the bike was in, built, and ready for me to come look at her. So, like any excited dork would do, I did a little happy dance at my desk, rushed home on my old mountain bike, picked up the kid with the car, and then rushed back to the bike shop to check it out.
Love at first sight, let me tell ya. Declan even called her gorgeous and gave her a kiss. And the ride? Oh my god, SO much nicer than that old mountain bike that I'm probably too big for. Whether I intended on buying a bike that day or not didn't matter – this baby was coming home with me. And come home, she did.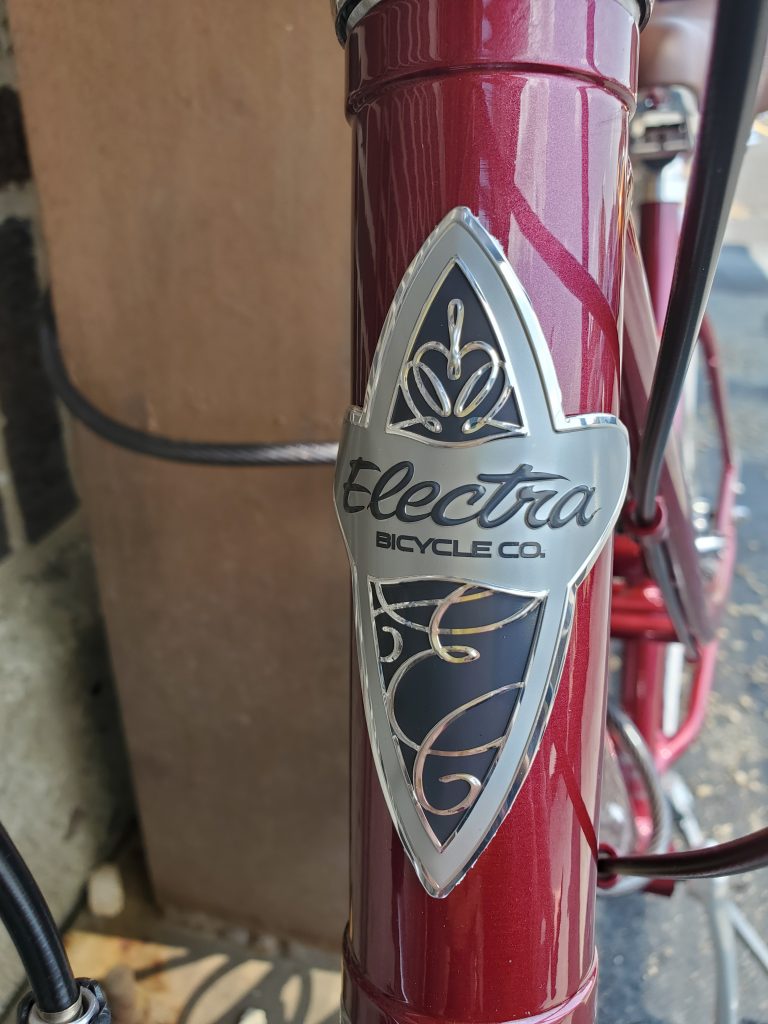 All she's missing is a basket on the front so I can haul my lunch bag to/from work without my backpack, and a rear rack so I can strap down my Yellowbird Food Shed produce box on Fridays (because right now I drive to work on Fridays because I'd have no other way to get the box home on my mountain bike, and it's too big of a box to comfortably haul the mile home by walking. I have the front basket on order already, and am waiting to hear back from the bike shop on the rear rack.
In the meantime, while I wait, I'm cleaning the house to ready it for Declan's 5th birthday party next week, canning up MORE pizza sauce, and trying to finish up a few crafting/sewing projects so I can get my desk space cleared and ready to jump head-first back into college. There will most likely be another batch (the 4th, but hey, who's counting?) of pizza sauce before the weekend is over with the rate my tomatoes are ripening.