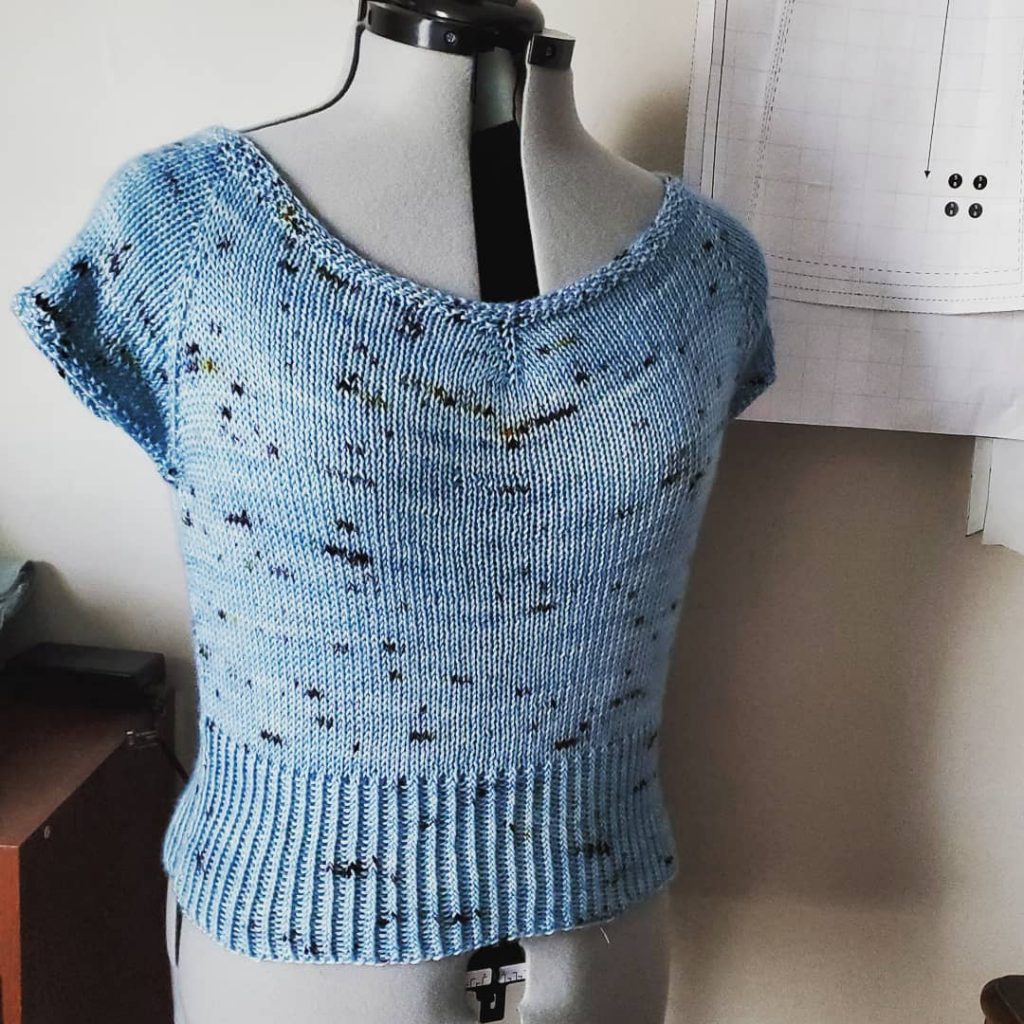 Hey look, I finally finished a thing. It only sat for over a month simply needing the seed stitch on the sleeves. Took hardly any time at all, which I knew but just… kept putting off.
Now to search for the perfect black skirt or dress to layer this over.
Pattern is My Boy Lollipop, knit in Ritual Dyes Priestess in the Cancer zodiac colorway.