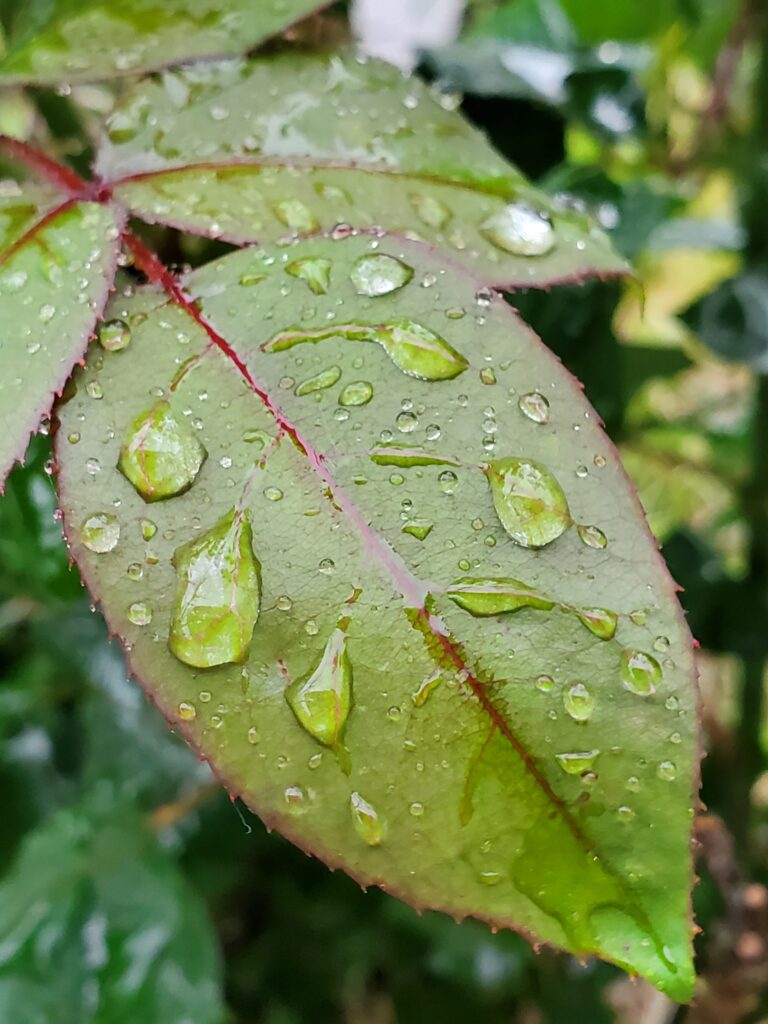 I want the rain to wash away the dirt and grime of my soul the way it washes the leaf in my garden.
I want to stand and sway in the rain, letting the earth cleanse me of all that weighs me down, letting each drip drip drop fall away from me and puddle at my feet. Let my broken and dead branches be pruned in the wind, allowing the weight of those things I have held onto for too long be finally set down so that I might grow and bloom in new ways.
I want to raise my arms to that gray stormy sky and be free. Free from the should and would, free from the expectations of the world around me, free to openly embrace the sunshine ahead with renewed clarity in place of the dirty, hazy, heavy fog. Baptized by the rain, the skies and birds and trees the only witnesses to my rebirth and renewal.
And, when I inevitably stop blooming – as we all eventually do – I want to melt away into the soil, enveloped by the gentle hug of the earth, giving myself back to the very place that bore me anew. Letting the moss blanket my bones, after the carrion birds have their feast, to forever sleep under the sun and stars until my bones turn to dust and nothing remains of my existence.