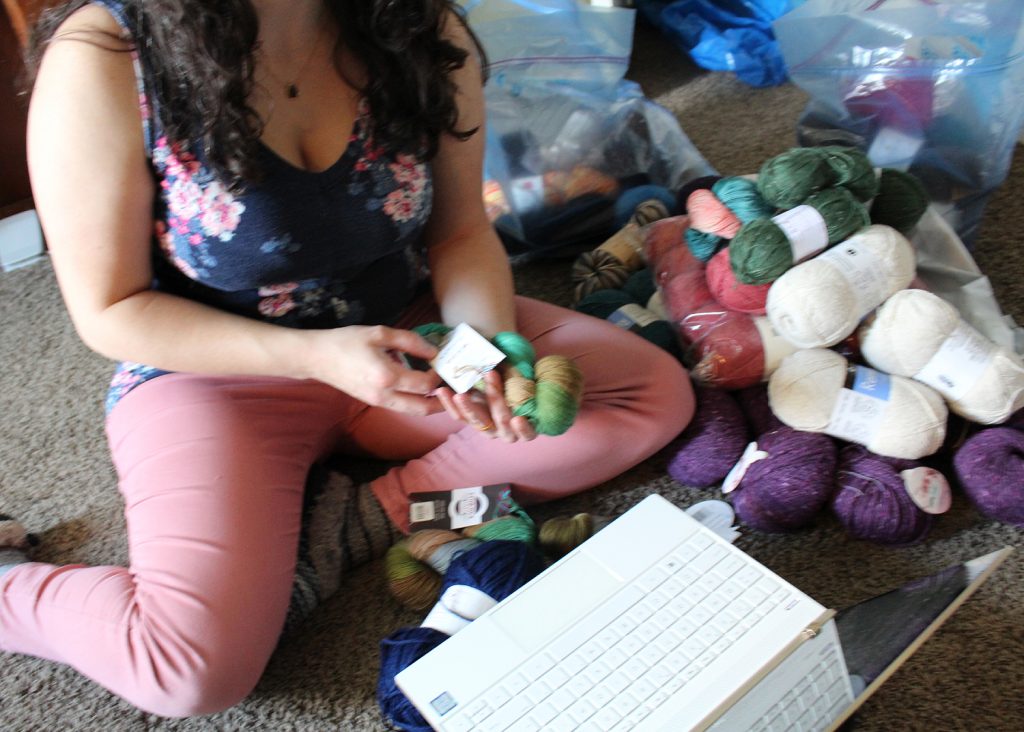 Classes are over until Fall semester and I'm taking on a task I've been meaning to do for a while now: documenting the yarn stash. For a while, I had been really good about photographing and adding yarns to my Ravelry stash so I'd know exactly what I had. Then I had Declan, and life happened, and the stash got a bit out of control.
I've always had this goal to work on knitting my stash down, which is admittedly pretty hard to do when you don't really know exactly what you have where. After a nightmare of a morning, Declan had his TV and screen time taken away and I decided that this was a perfect opportunity to recruit his help. He likes using my camera, so his job was to take photos of the yarns. I'd pull yarns out of the cabinet, make sure they were added to Ravelry and add them if they were not, and he got some practice learning how to focus the camera to take photos so I could upload them to the coordinating yarn stash page.
Some of the pictures were blurry and I just went with them. Others – when he took a bit more time to really slow down – turned out pretty darn good for a 4 year old using a DSLR. I really just wanted something – anything – listed on there so I could know the colors and yardage on a quick glance.
So far, I have nearly all the full skeins accounted for. Next up is the partials, which will be more difficult as I'll not only have to try to remember what yarns they were, but I'll have to weigh them to gauge how much leftover yardage I have. Mostly that's all sock yarns that I plan on mixing and matching to make some frankensocks just to use them up.
I may or may not just decide to skip the partials and just try to remember to weigh leftovers going forward so I keep an accurate count of yardage, but we'll see. I've got a LOT of free time now with summer break and I might go a bit crazy if I don't stay occupied at the rate I've been accustomed to. Boredom and I don't really mix.