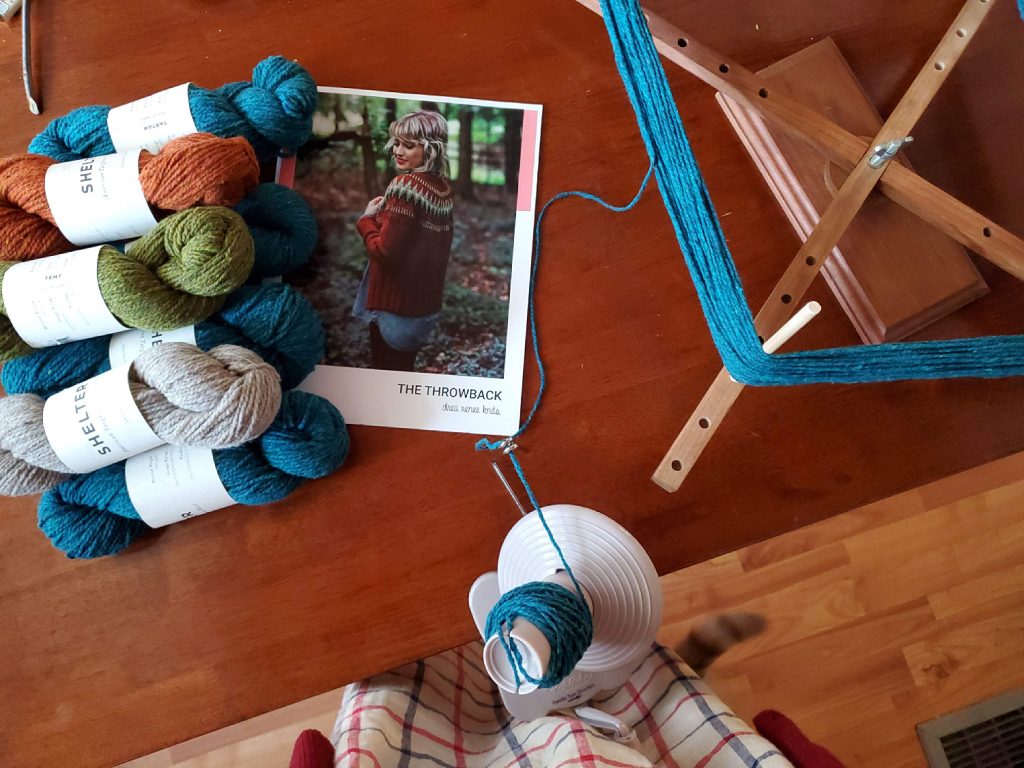 I do not need to start a new project. I certainly didn't necessarily NEED to buy more yarn. To be fair, I didn't actually buy a sweater quantity of yarn today – I had purchased that Tartan color back in July when we were in Michigan. And I ABSOLUTELY DO NOT NEED TO START A NEW PROJECT.
But when my sweet friend Ellis drove down from Cleveland to visit before she moves clear across the country, I took us on a little field trip to one of my favorite little stores in Columbus, Sew to Speak, and decided I needed a Throwback sweater. And given that I already had enough of the Brooklyn Tweed for the base color, I just needed to choose my contrasting colors for the colorwork. Embers, Tent, and Woodsmoke turned out to be the perfect colorways to accent the Tartan color. And because I know if I don't start this sweater now, it probably won't get made until next year (if even then), and I'd rather wear it this year rather than next.
Nevermind that I picked up a bunch of yarn at Wool Gathering this year, which was all destined for more summery knits. That's a good enough excuse anyway, isn't it? I'm not going to want to wear a fingering weight cardigan when it's 0 degrees outside anyway. So I'm just going to cooly pretend that I'll get to that yarn after I knit up this lovely sweater, which might actually be true at the rate I've been knitting and actually finishing projects… it's entirely possible that by the time this sweater ends up completed it will be March and I'll be dying for summer and looking at knitting more lightweight tops and cardigans.
I should probably finish that My Boy Lollipop top that has been sitting waiting for just a few spare rows of sleeve edging before I can officially call it complete. And no, I have no idea why I keep putting it off… it would literally take me maybe an hour to call it done but I just… can't be bothered to start them. It feels like far more work than I know it really is.