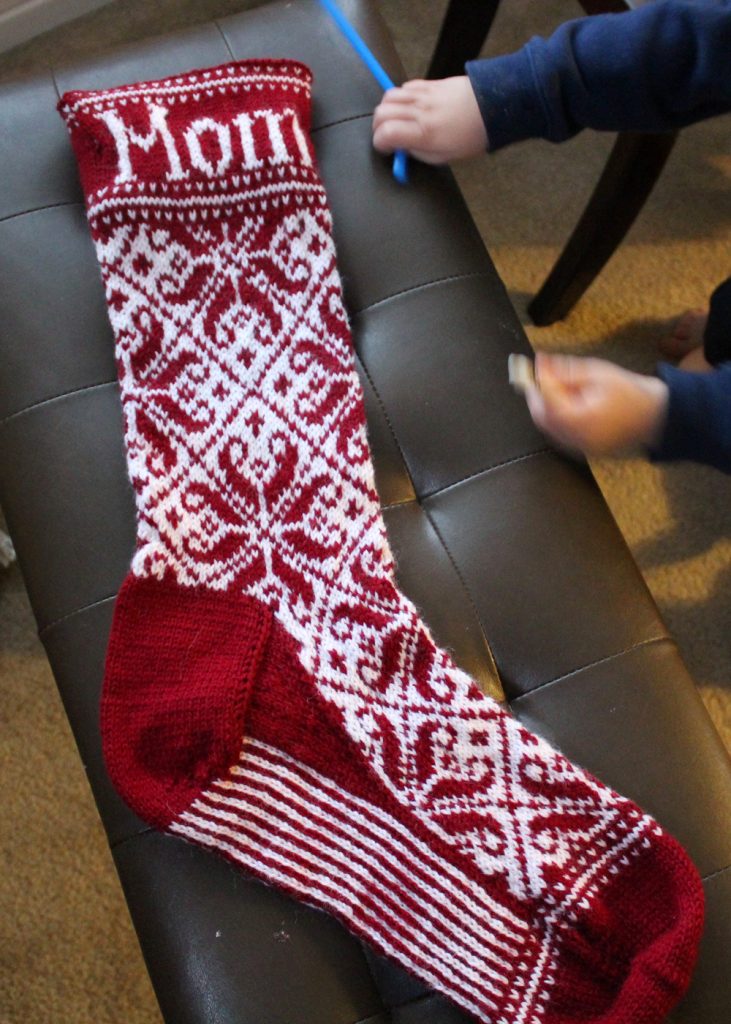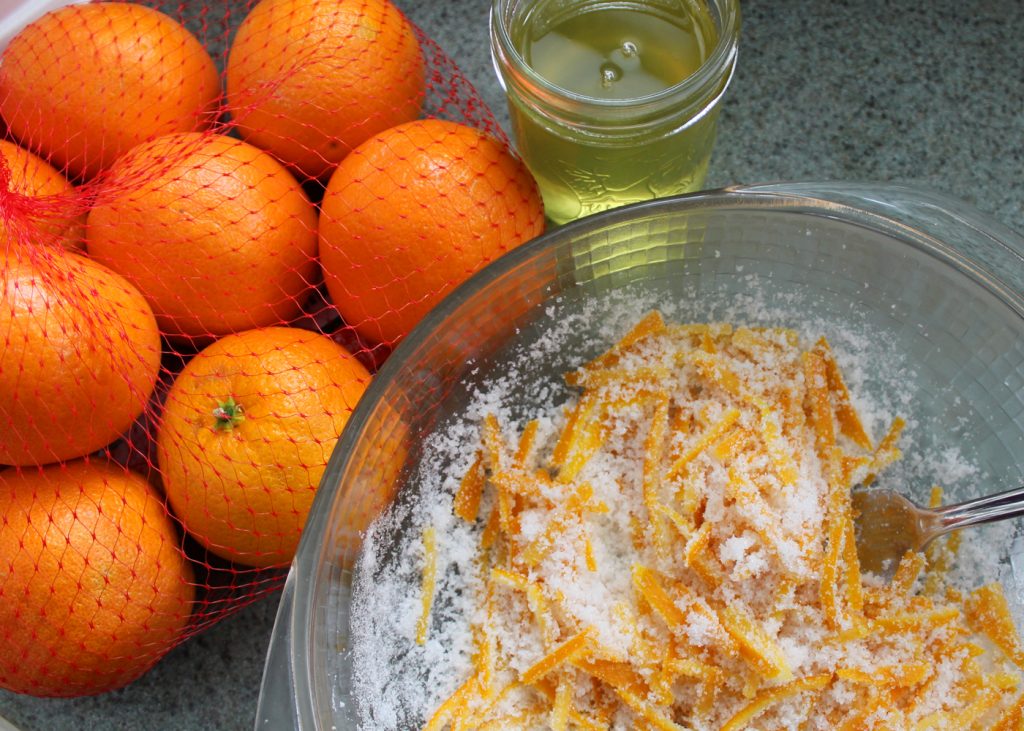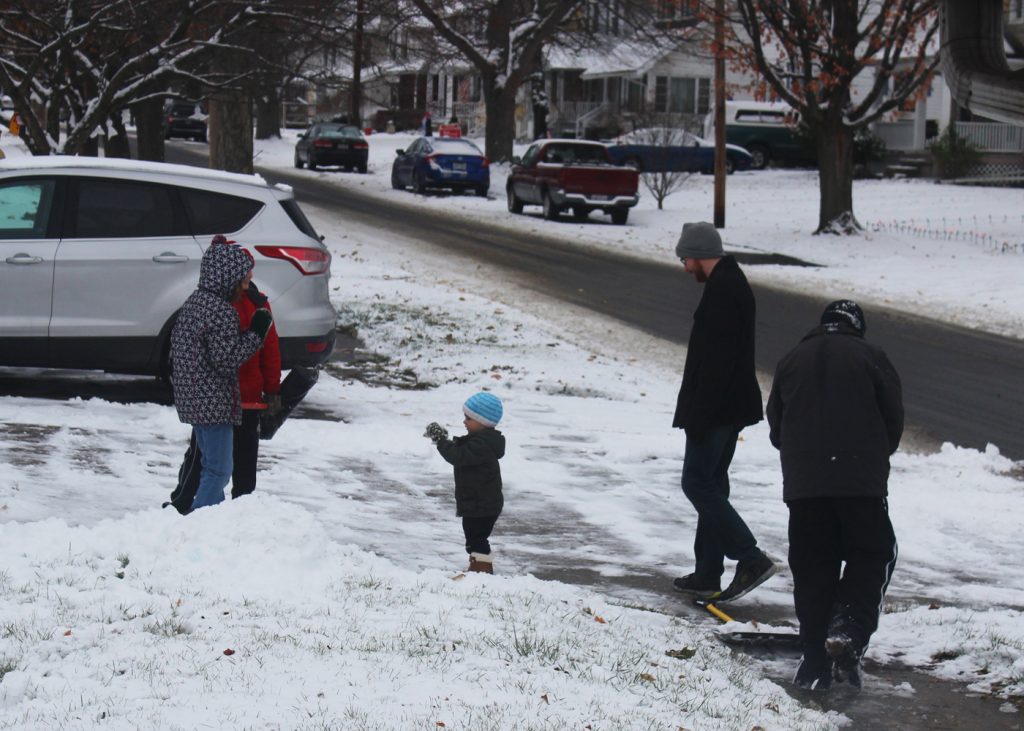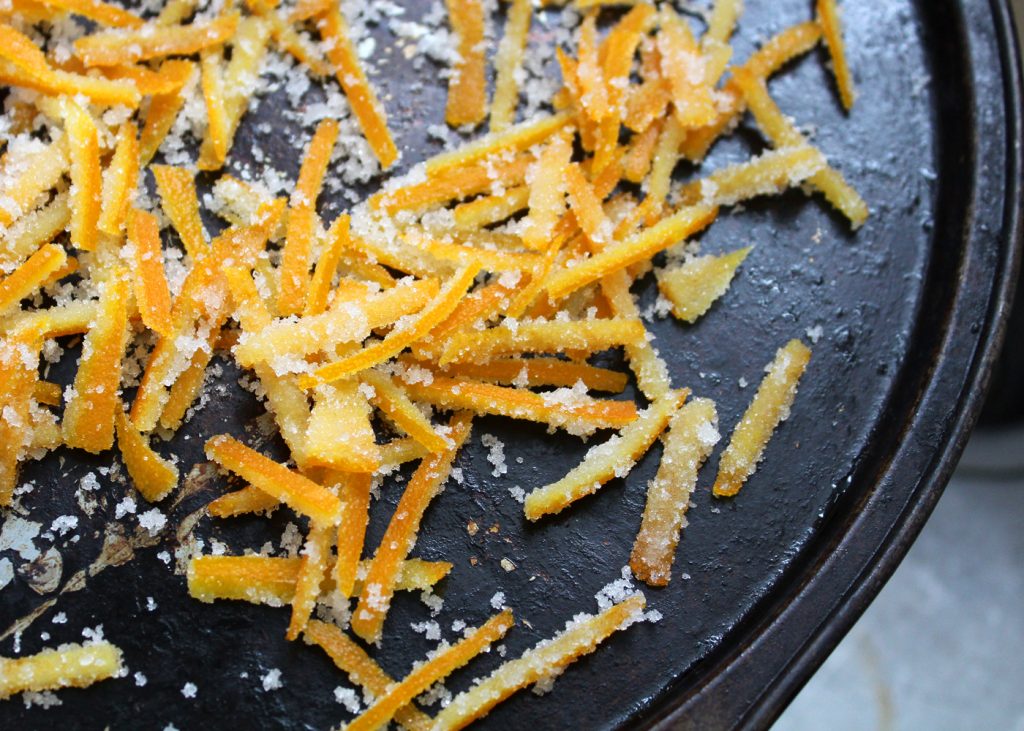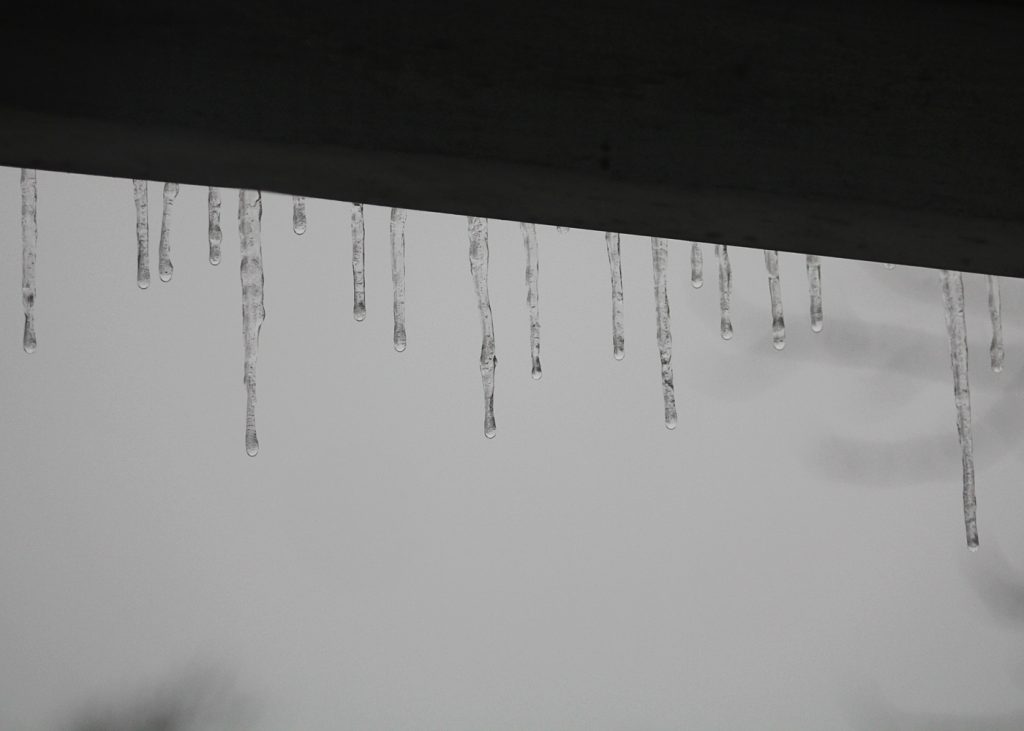 My stocking was finally blocked and dried, so it was hung on the fireplace with the rest. And now I need to come up with a stocking for the new grandbaby for next year.
Spent Sunday baking and making candied orange peel
The niece and nephews came over to shovel the snow, so Sean took Declan out to play in it.
Orange peel drying before it can be packaged up for gifts
Ice off the porch – the whole street was a sheet of ice this morning after temps warmed up enough for it to rain but not enough to keep it from immediately freezing up.