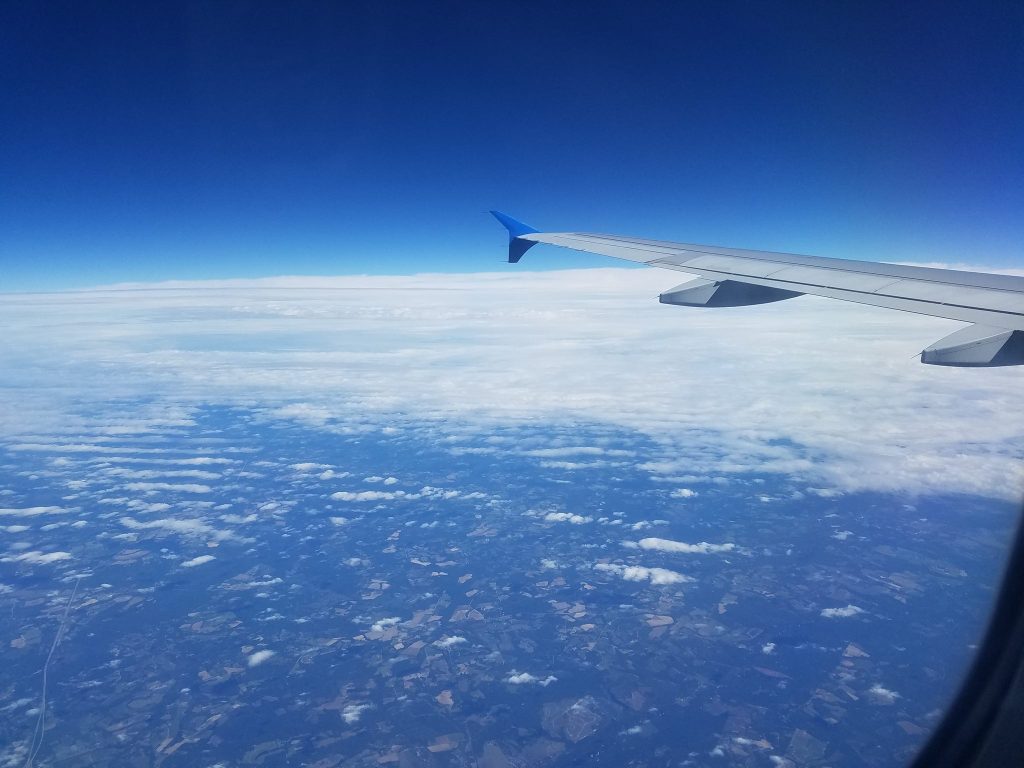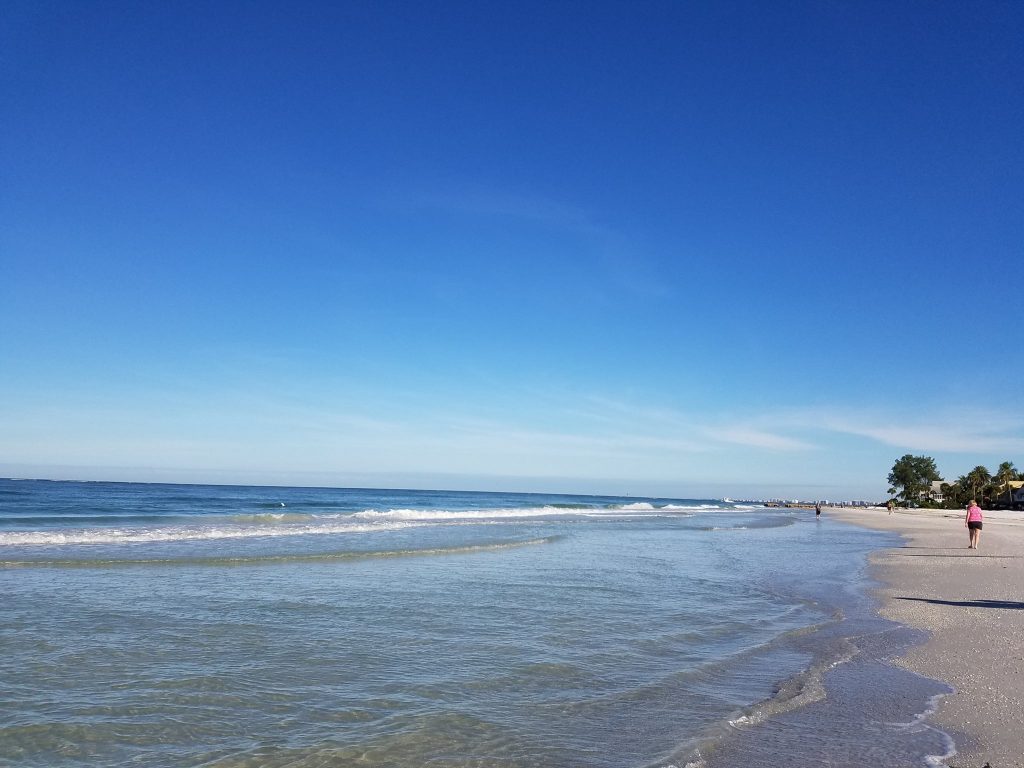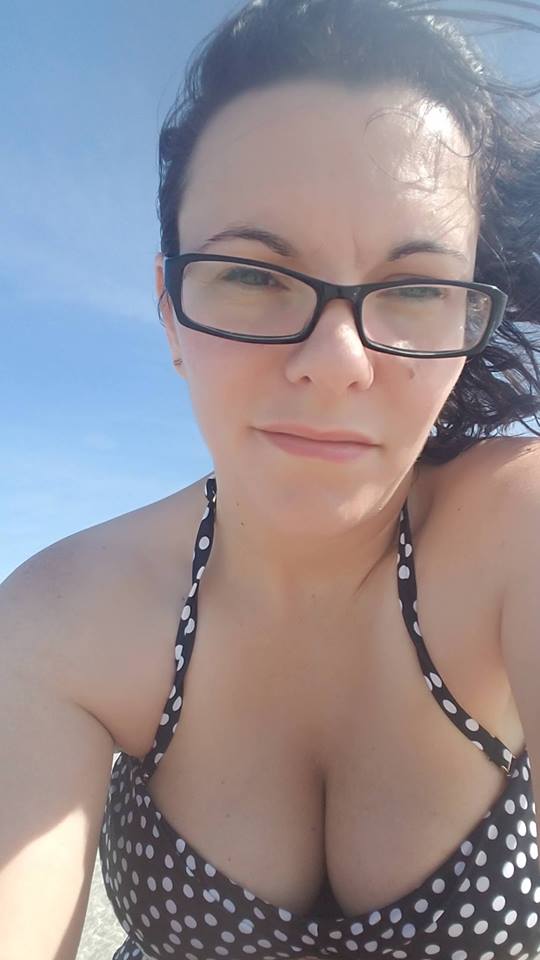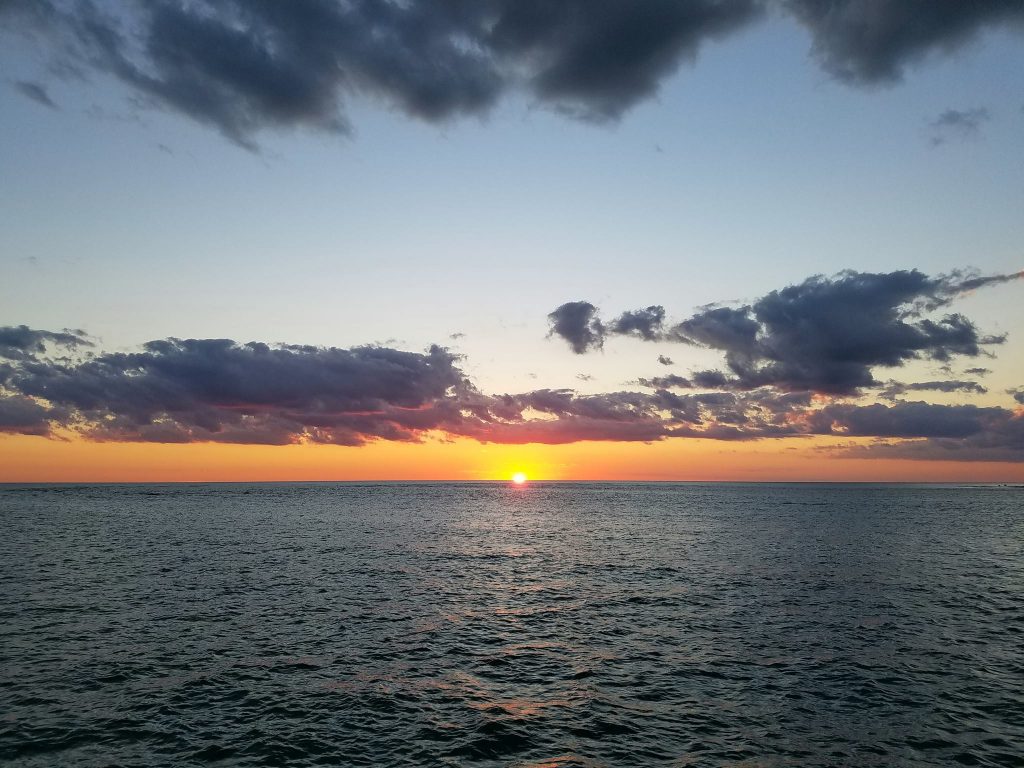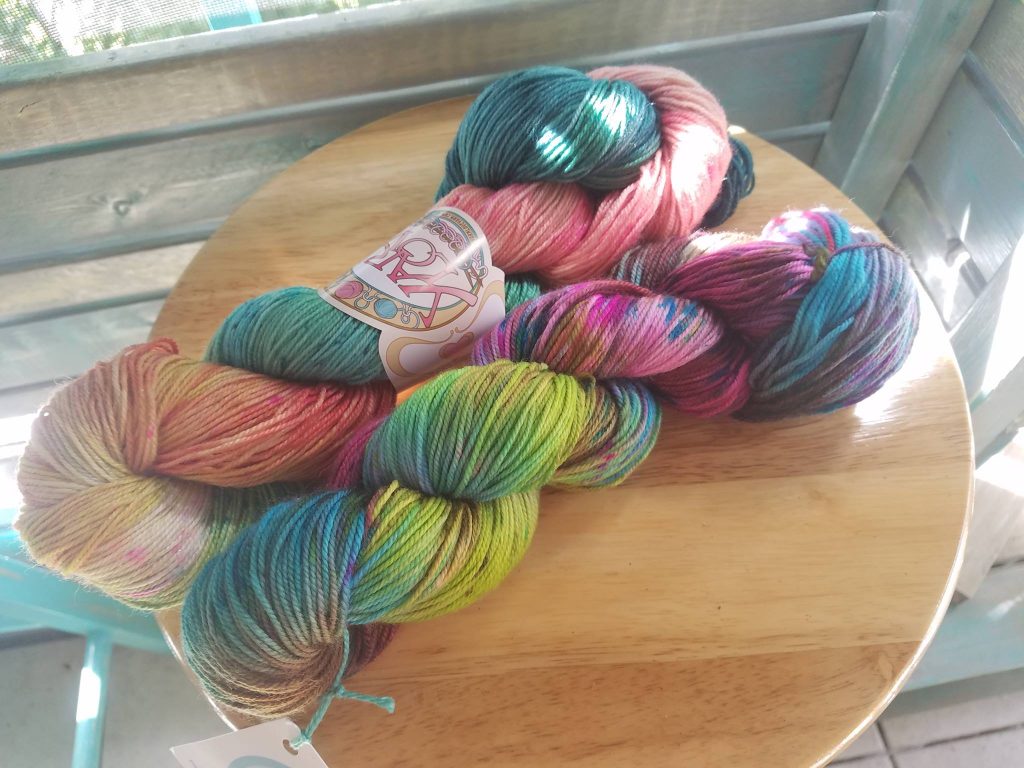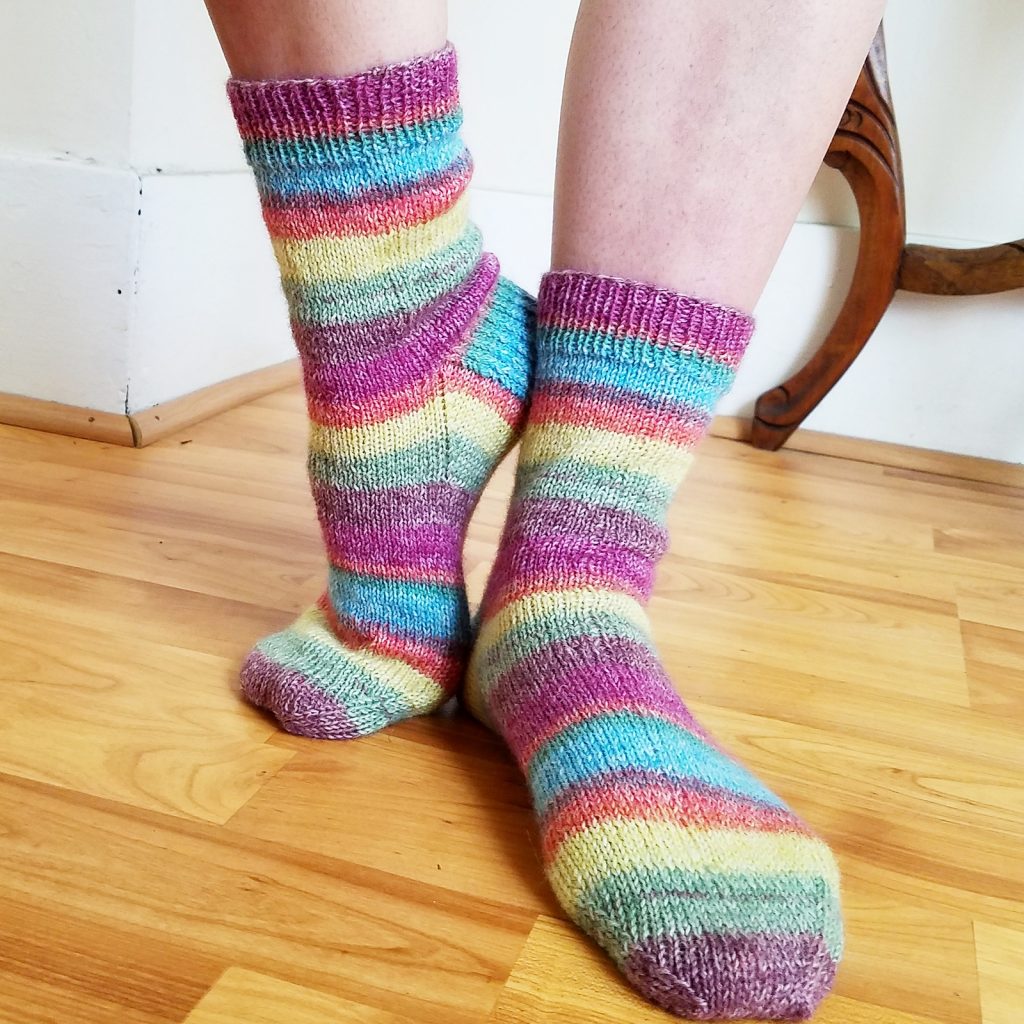 Earlier this month I took a trip of "firsts" – first proper vacation in my adult life, first airplane trip, first visit to the beach, first time trying real lobster, first time trying an oyster (and there's video of it to prove it on Facebook, but spoiler: they're gross), first ocean sunset, first 2-piece bathing suit in public without giving a damn… It was a blissful 5 days of food, relaxation, knitting, reading, shopping, and all of it kid and husband-free! I finished a sock and a book on that trip, which might be the first time I've finished anything in that short of a period in who knows how long. (That 2nd sock was finished the weekend after I got back – somehow my toddler managed to leave me alone long enough for me to knit it up to have a finished pair instead of a lingering single sock)
Sadly, those 5 days had to come to an end, and then it was back to the daily grind. But I made sure, like any good knitter, to hit up the local yarn shop for souvenir yarn before we left. We were in Sarasota, so we visited A Good Yarn. Now, I love my Ohio yarn shops. But this place? This place puts them all to shame. There was a room with a circle of chairs where people were spinning yarn on their wheels (be still, my heart!), plus people sitting around knitting and chatting, PLUS more people taking lessons. The yarn shop owner asked what we were looking for and upon hearing we were looking for "vacation yarn" directed us to a wall of yarns dyed and named for some photos of fish and sea life. Score!
There were too many pretties to choose from, and despite my desire to be more minimalist I fell hard for the two I came home with – Squirrelfish and Octopus Garden. Sock yarn isn't supposed to count as stash, right? (Except it totally does when you already have plenty of socks… but maybe if I knit it up for gift socks it won't be so bad?) This is where the "poor judge of my time" thing kicks in… because despite knowing my schedule sucks and knitting/crafting in general has been non-existent I still bought two skeins because I, crazy knitter lady, think I'm going to get to them this winter. Nevermind that I already have sock yarn lingering in my stash… or a laundry list of other knits I need to get to, first. Sigh. Maybe one of these days I'll curb that yarn impulse shopping…
Next up on the knitting front… hats. One for the toddler for his Halloween costume, and two for a dear friend's little ones once the yarn arrives. Hoping I can get them done before my annual knitting weekend so I can use that kid-free weekend to knock out the last knit Christmas stocking, which happens to be mine.