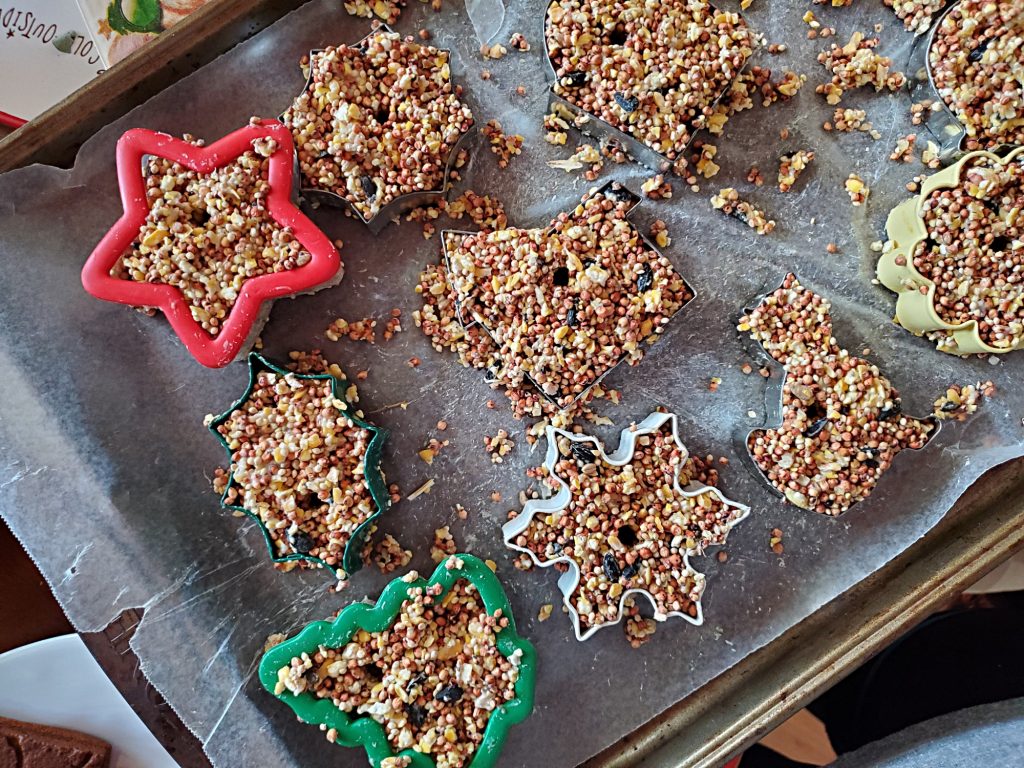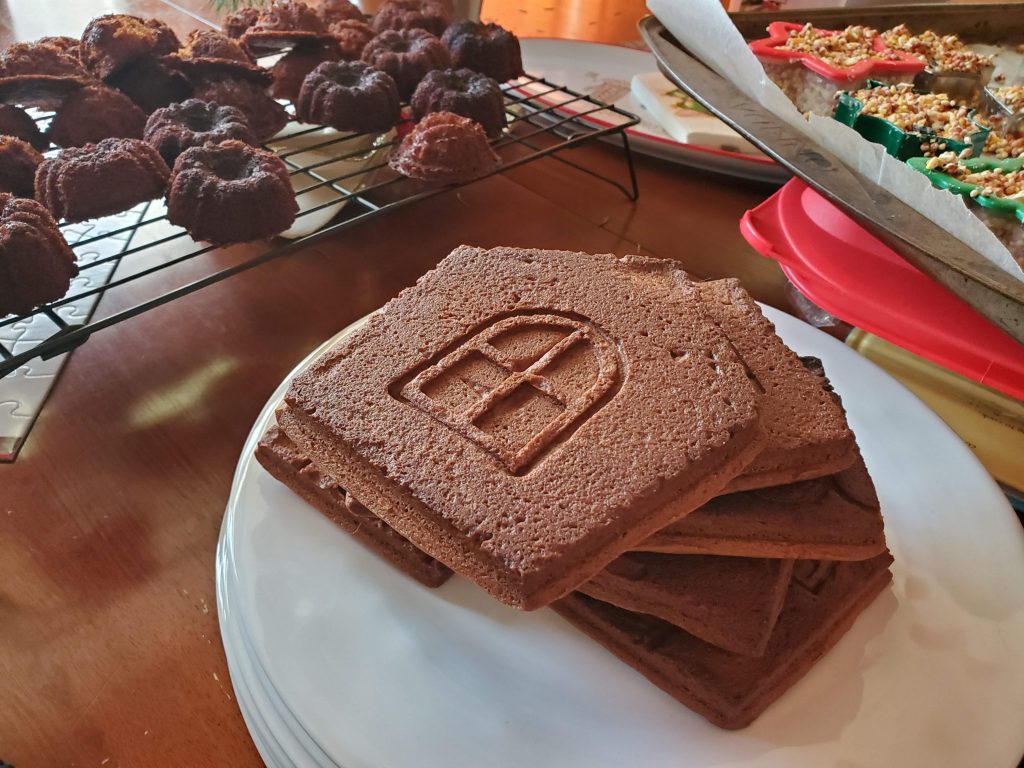 This season I am working on slowing down. Simplifying. Buying less, baking less, and just – on the whole – putting far less pressure on myself to create the "perfect" holiday season. Most days I am ok with it. Other days, like today, I find myself jumping in and going overboard again.
So far, today, I have baked a gingerbread house for decorating later, baked gingerbread cakelets, made birdseed ornaments for the birds for Solstice, and am currently working on baking through a batch of my great grandma's chocolate chip cookies. I still have decorating of this gingerbread house to do, and some mint Oreos to dip in chocolate.
This is, to be fair, a far cry from my usual holiday treat making. I have attempted to tone everything down. In the middle of all of this, though, I realized I'm still trying to do too much. Or, at least, too much for a single day. Maybe if I had spread out the cookie baking earlier in the season? Or maybe scheduled a day kid-free to bake in peace instead of feeling like I'm fighting constantly in the kitchen to bake? Maybe next year will be better?