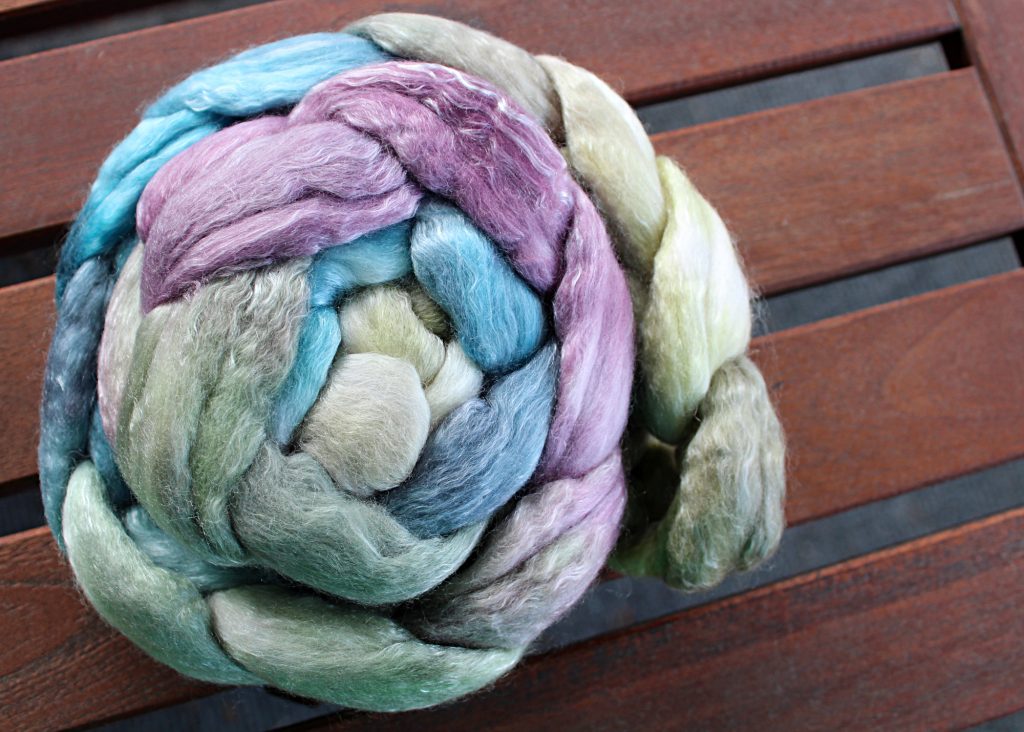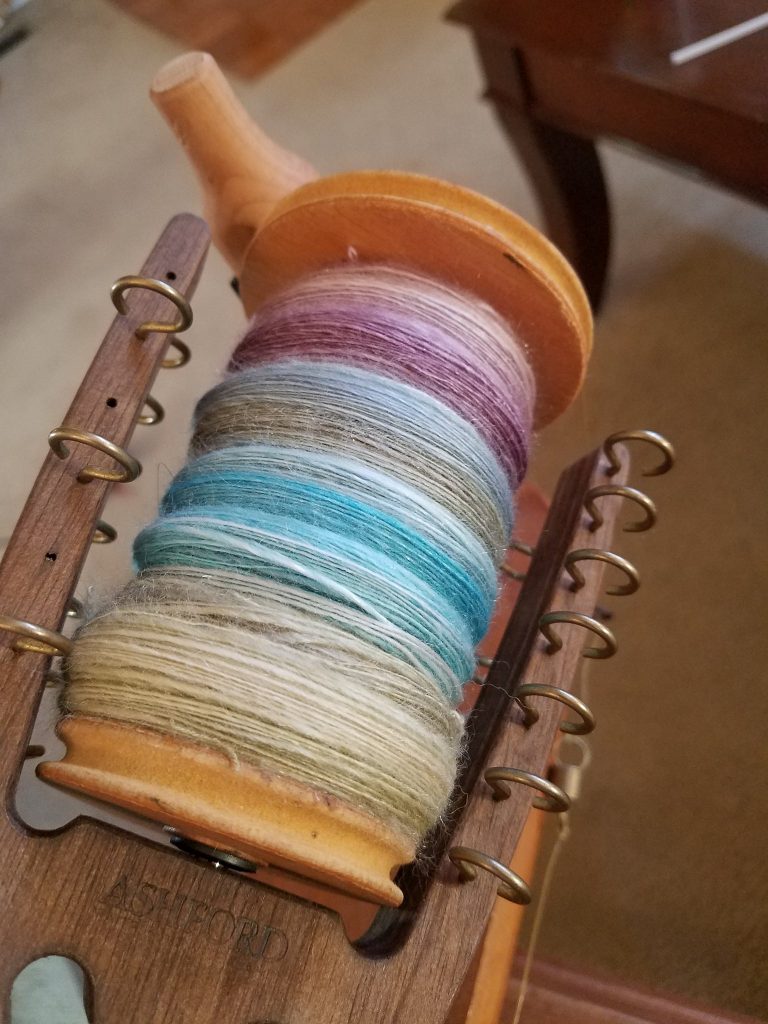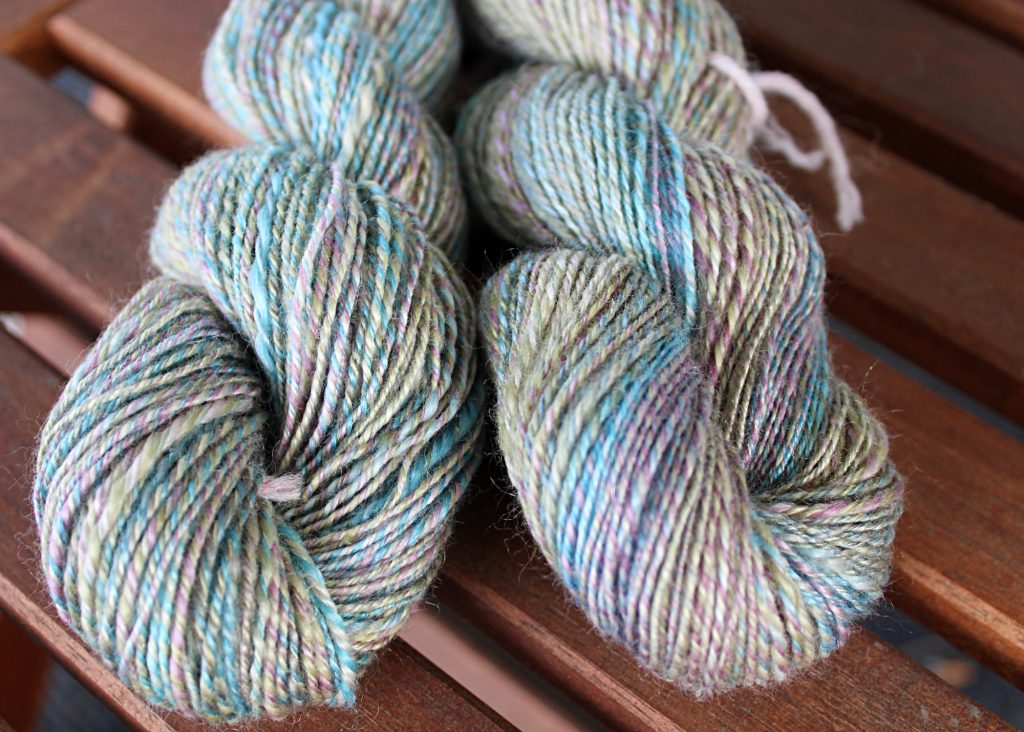 Spinning yarn is this magical thing. It's magical enough, to me anyway, to be able to take something as simple as some fluffy sheep's wool and add a bit of twist to it to make yarn. But the magic that really gets me is the kind that happens with dyed rovings.
I know how it happens, of course. It's not actually magic. I understand that the way the fiber is prepped and spun, the way it is plied, etc all contribute to this transformation. But every yarn I make leaves me feeling the same way – this feeling of disbelief that THIS yarn came from THAT fiber. That the colors – gorgeous already in their original form – blended and muddled to become an even more beautiful finished yarn that shifts and flows.
It's not even the pretty colors, either. I have found many projects from other spinners where the initial braid would have been a hard pass for me. It just would never be something I gravitate toward and buy. But spun up? Totally different story. Which, really, is just a lesson for me to stop turning my nose up at certain things so often and make more of an effort to branch out. Because chances are, there's really hardly a way for the finished yarn to be anything but amazing at the end of it all.